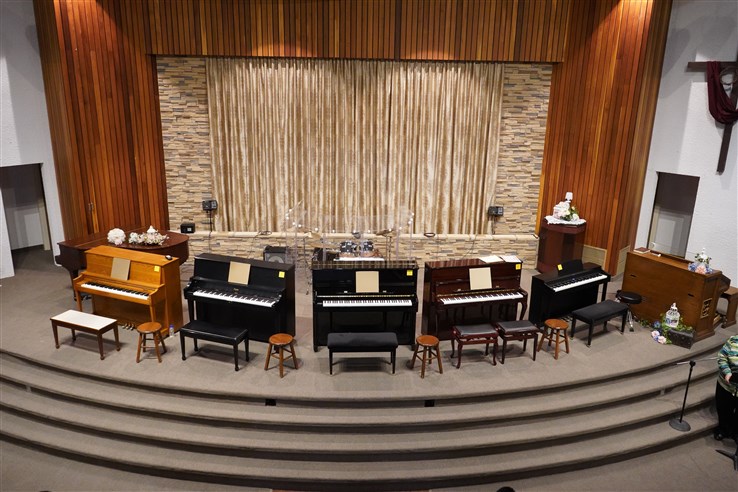 Two Much Fun is a multi-teacher duet ensemble recital that gives students the opportunity to play the piano as part of a group! With 5 pianos and duet partners at each one, we can have up to 10 people playing all together.
Rehearsal:
Friday, March 15, 2024
Rehearsal usually starts around 4:30 and ends around 8:30. You will be given the 15-20 minute time slot for your piece(s) several weeks before the performance.
Recital:
Saturday, March 16, 2024
3:00 PM
Southgate Alliance Church (
3916 107 St NW, Edmonton)
To Register:
Either:
1. Log in, go to the Calendar, and on March 16, select the Two Much Fun event and click on Register.
2. Contact your teacher to let them know you want to participate.
REGISTRATION DEADLINE IS NOVEMBER 30