Hard Songs
Tuesday, December 18, 2018 by Vicki Martin | Life Lessons in Music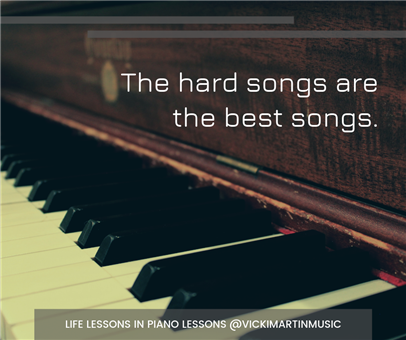 #lifelessonsinmusic
LIstening Quest May 2017: Guy Buttery
Monday, May 1, 2017 by Vicki Martin | Listening Quest
Okay, I really love piano music! If it's not going to be piano, though, then this guitar player is one of my favourites. His name is Guy Buttery and he's from South Africa, and I think that's all that needs to be said.


Listening Quest April 2017: Silk Road Ensemble
Saturday, April 1, 2017 by Vicki Martin | Listening Quest
Time for something a little different! And there's nothing quite like Yo-Yo Ma and The Silk Road Ensemble. Yo-Yo is well known as a classical cello player, and The Silk Road Ensemble is a group of musicians he formed that play music from the Silk Road region of the world – including China, India, and Arabia – using traditional instruments, but not necessarily from one country or tradition at a time. For this song, they also team up a couple of jazz vocalists, Gregory Porter and Lisa Fischer. Put a little classical, a little traditional eastern, and a little jazz all together, and you get a version of Heart and Soul that's as fusion and crossover as you can get!


Extra Exploring: Try couple of other songs by The Silk Road Ensemble that are a little more eastern in flavour!